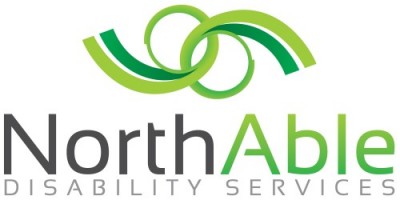 NorthAble DIAS provides free, independent disability information and advice to disabled people. Also their families, whanau, aiga, caregivers, providers and the general public.
We are here to assist and answer any of your questions. Our aim is to provide information that is relevant and useful to you.
We welcome the opportunity visit your organisation or community group anywhere within Te Tai Tokerau Northland and present on disability information and the services provided by NorthAble:
NorthAble NASC: Talk to our NorthAble Needs Assessment Service Coordination Team (NASC) if you or someone you care for is 0 – 65 years old and needs long term support due to a physical, intellectual, neurological, sensory disability or autism. Referrals can be made by: You, the person with a disability, family/whanau, General Practitioner, Health Professional Community Agency. Use the referral form on our website or contact NorthAble and we can send you a copy.
Equipment Plus has a wide range of Rehab, Age Care and Disability products, equipment and aids for daily living available for purchase or hire. Come in and try our equipment with no obligation to buy. Our friendly helpful team can offer advice and assist you in selecting the right product to meet your need.
Product lines:
Bathroom and toilet
Bedroom
Home and living
Kitchen
Mobility
Supports for daily living
Wellbeing
Rehabilitation
Hire equipment – large range, short or longterm
If you have any questions about equipment please phone us or contact us here.
Our Mobile Van Service circulates throughout Northland and also provides FREE equipment demos to individuals, community groups and organisations.
Visit our Agency Outlets in Dargaville and Kaitaia or go online shopping via our website.
For more information contact us on 0508 637 200 or email equipment@northable.org.nz
Equipment Plus website: www.equipmentplus.org.nz
NorthAble LYNKZ is a community based participation and vocational support day programme, based in Whangarei and Dargaville.
We assist people aged 16 – 64 years, who has an intellectual, physical or sensory disability, or a combination of these, to participate more fully in the community and to access employment.
Our service is free to Whangarei participants who meet Ministry of Social Development criteria.
A user-pays system operates for the Dargaville programme. Contact us for more information.
Referrals can be made by: You, the disabled person, your family/whanau, service providers, and medical practitioners. Download a referral form from our website or contact us for a copy.
Like and follow NorthAble LYNKZ on Facebook.
NorthAble VHN . The Very High Needs service covers all of Te Tai Tokerau – Northland. Our VHN Coordinator works with you, your family/whanau and support people to achieve meaningful engagement in the community, by: Identifying long and short term vocational and community goals, services and activities that match your interests, capabilities and needs. Together, making a plan to achieve these. The choices are yours!
To be eligible you will be aged between 16 and 64 years; have a disability in accordance with the Ministry of Social Development (MSD) criteria; have been assessed by the Ongoing Resourcing Scheme (ORS) as having Very High Needs. Ring us or download the referral form from our website.
Read our latest NorthAble Disability Services newsletters here: www.northable.org.nz/news.html
Like and follow us on Facebook.