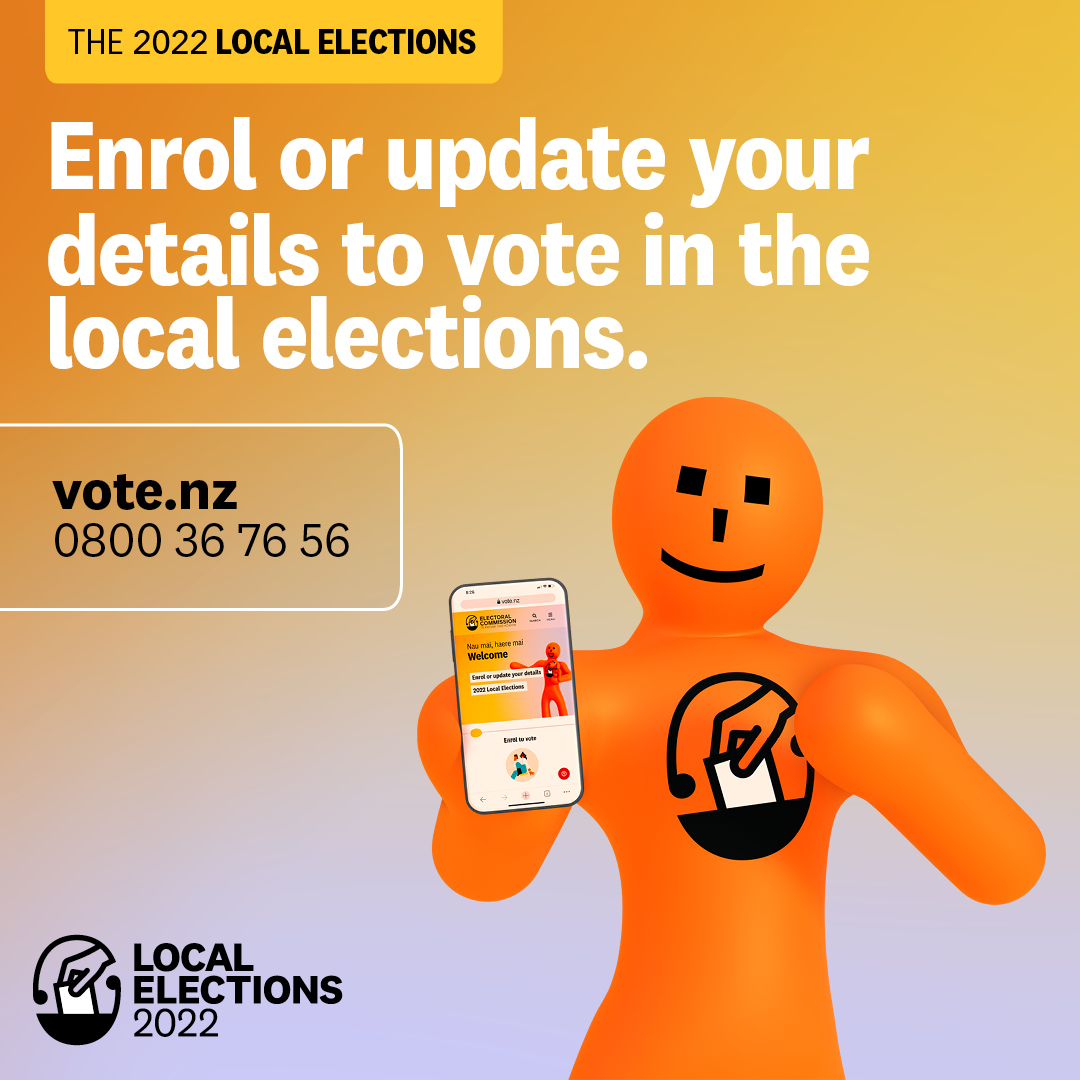 It's time to check you are enrolled to vote in the upcoming Local Elections. You can check or update your details online – it's much quicker than opening up that letter sitting at home on your bench! Then finding a post box.
Enrolling is also easy online with your NZ driver licence, passport or RealMe verified identity. If you don't have ID, you can fill in an enrolment form. You can download a form from the Tiaho website or vote.nz, or pick one up from Tiaho Trust.
If you aren't able to sign your name or need more help, then contact Melody at the Whangarei Electoral Commission office and she will sort something out for you. You can email her Melody.Gardner@elections.govt.nz or give her a call on 09 438 8856. The office is at 22a Rathbone Street.
Enrol, check, or update your details at vote.nz
Download an enrolment form at https://vote.nz/enrolling/enrol-or-update/other-ways-to-enrol/